A wedding is a once in a lifetime event for most couples and that's it is such a big deal, if not the biggest. Not only does a wedding bond two families, it's also one of the most significant cultural events worldwide. Planning a wedding can be quite a hard task given the large number of items to cater for including food, drinks, entertainment, reception venue among others but choosing the perfect car for a wedding is as important as getting a venue.  There are a variety of luxury stylish bridal cars in Uganda that will light up any event
Before you consider hiring a wedding car, here are some you should strongly consider getting the best deal.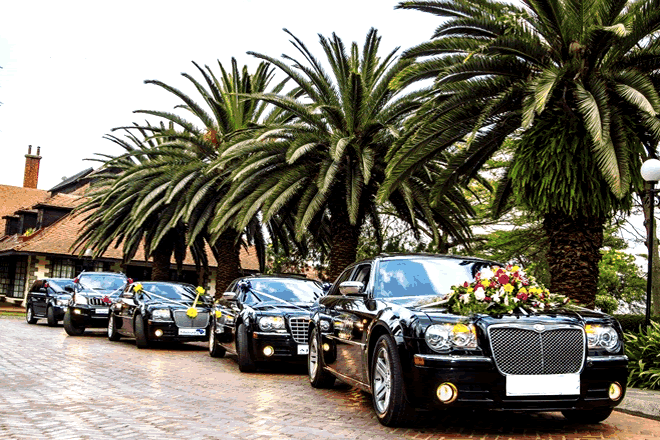 Options– There are a variety of car agencies offering all kinds of luxury cars but getting a trusted and reliable company is a critical task. Go online and search through the various sites looking through the prices, discount coupons and most importantly past customer reviews. Choose a company with a good reputation as this will give you assurance of a successful wedding.
Compare car prices – Don't stick to one company, inquire with others as not all of them offer bridal cars at the same rate, terms and conditions. Most wedding agencies in Uganda offer cars along with driver and fuel but each has its own costing of the fuel, driver and the car itself so it's wise to compare the rates to get that deal that suits your budget.

Car type – Choose a car that suits your personal style, reception theme and most importantly comfort for you and the escorts. The Limousine, Range Rover, Jaguar and Mercedes Benz models are some of the most used wedding cars in Africa and rightly so because of their affordability and classic style that oozes elegance and wealth.
Budget – This is by far the most important point to consider for a successful deal. Always hire a car that is the range of your budget and avoid going to that really expensive one just to impress friends and family. You should know where your wallet stops.
These 4 factors can make your wedding a success or a failure if not put into strong consideration. To hire a wedding car in Uganda today, simply send us an email to info@weddingcarhireuganda.com or call us now on +256-758 540071 to speak with our consultants today.
Please follow and like us: